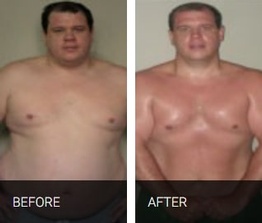 CHRIS M. 34
Chris lost 65 lbs & 15 % body fat!
"I have been working with Fleming Fitness since the beginning of the year and have lost over 65lbs and over 15% body fat in 5 months. As happy as I am and as important as these numbers are, I would have to say the overall improvement of my quality of life is the most gratifying. I was an athlete all my life and had let myself slip to the point where I was obese. This was affecting my mood, career and family life. Since training with Fleming Fitness, not only has my body physically changed due to Pat's knowledge and expertise, but my outlook on life has changed and I now feel like I am a better father, husband, friend and employee. Pat's ability to spread his positive attitude on to his clients is an added bonus. I would highly recommend Fleming Fitness to anyone who is looking to improve their standard of life and enjoy the process of doing so".
---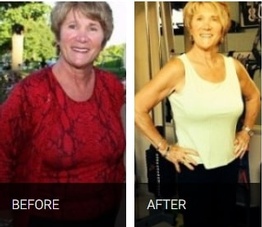 DANIELLE, 56
Danielle lost over 30lbs and over 10% body fat!
---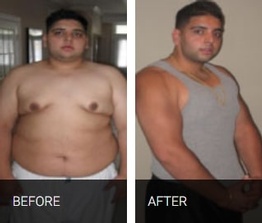 RONNIE G. 22
Ronnie lost over 100lbs and 40inches!
---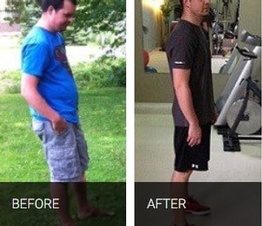 CHRIS G. 35
Chris improved his posture, lost fat and gained muscle!
---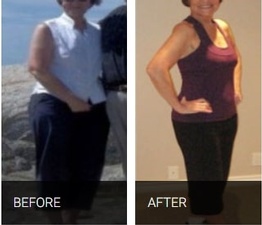 DEBRA D. 60
Debra lost 27lbs & 17 inches and still going!
"After knowing Pat since he was a teenager, my husband and I were very excited to have him back in our home as our personal trainer. Pat is helping us achieve our weight loss goals and has been a great help with my husband, who was recently diagnosed with Congestive Heart Failure. We look forward to our weekly workouts and both feel great thanks to Pat!"
---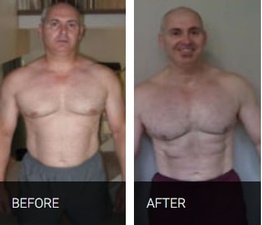 WOODY E.
Woody took his training to the next level!
"I have been weightlifting for almost 30 years, yet Pat has been able to take my training to a new level. He has helped me overcome a number of stubborn plateaus and brought my training to the next level. His wealth of knowledge, gained through both professional certifications and personal experience, enables him to offer me an endless stream of innovative and challenging exercises."
---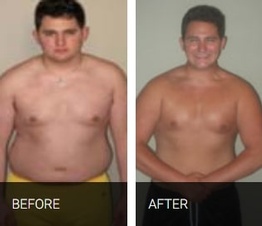 BENJI C.
Benji lost 19 % body fat!
---
Rup's results after 6 sessions!
"I have played on the Canadian men's junior field hockey team, Canadian men's indoor team and also played English Hockey League for Fareham Hockey Club. With Pat's strength and agility training, I maintained my position on the respective teams. I am continuously gaining speed and strength without reaching a plateau. For sport or personal fitness, Fleming Fitness is who you want training you."